Jun 15, 2015 – New Products – by Will Mattukonis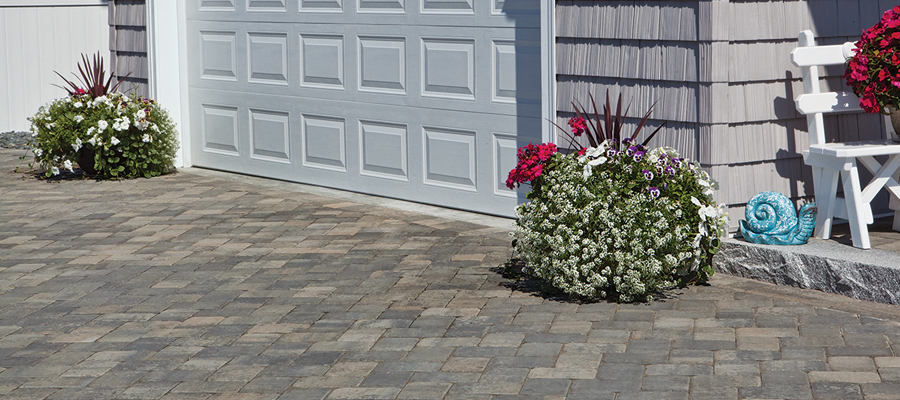 Interlocking paving systems are not a new concept; 2,300 years ago the Romans employed this idea to construct the Appian Way out of basalt blocks, sections of which still exist today.  Concrete pavers have come a long way since the construction of the Appian Way, especially over the last few decades. 
At Cavicchio Greenhouses, Inc. we stock Belgard, Cambridge, Techo-Bloc and Unilock brand concrete pavers.  Concrete pavers come in all sorts of shapes, sizes, colors, textures, and design kits, the design possibilities are endless.  Concrete pavers have many benefits not characteristic to poured/stamped concrete, clay pavers, or natural stone.  Enhance your customer's property and personal space with a paver driveway, walkway, pool deck or patio.  Take it to the next level with columns, a firepit, or a sitting wall.  Take advantage of one-stop-shopping at Cavicchio Greenhouses, Inc. and acquire the geotextile, drainage pipe, base material, bedding sand, edge restraint, polymeric sand, cleaners and sealers that you'll need to do a high quality installation.  Come on by the Landscape Supply office to pick up product catalogues and to speak with a sales representative about your hardscape project. 
Photo provided by: Belgard® Hardscapes
London Cobble: Both durable and adaptable, London Cobble offers a more tailored, architectural look with its gently rounded corners and domed "pillow top" surface. The subtle color combinations and versatile pattern make it ideal for crafting intricate circular designs and captivating walkways.